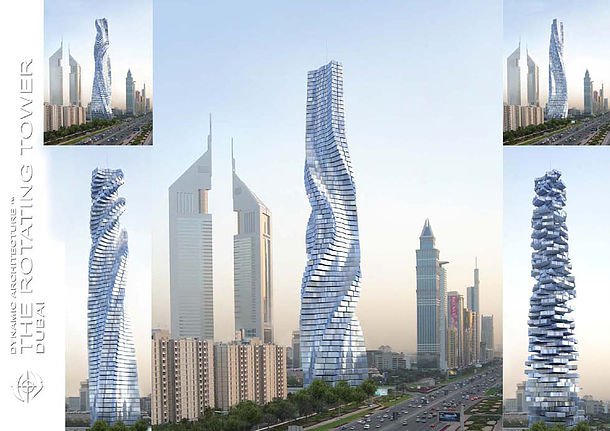 Soon you will be able to wake up on the wrong side of the bed – everyday.
Dubai is planning to build a rotating skyscraper where every guests will be able to enjoy all the views surrounding them. You will have an option to watch the sunrise over the sea when you wake and admire the night lights across the city before you sleep. 
Construction is expected to start in 2020. The building will be 419 metres tall and comprise 80 storeys. Every floor will be able to rotate on independently with floor-to-ceiling windows. 
Ironically, Dubai plans to have this skyscraper runs on renewable energy. According to the Israeli-Italian architect David Fisher, the skyscraper will
"have wind turbines positioned horizontally between each floor and solar panels on the roof, making the building entirely self-powered."
Fisher also added that he designed the building believing that hotels and homes should be able to "move following the sun or the wind, and adjust to their tenants' life and mood."
because
"the motionless state of today's houses does not reflect people's actual lives, where everything is constantly changing",
according to The Sun.