When profits are sliding and the airline business is getting more and more competitive, airlines have become more creative to make you part with that extra dollar.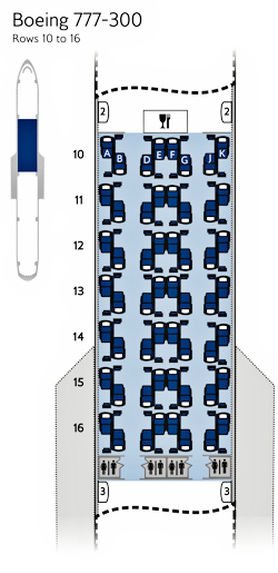 In 2015, British Airways started charging passengers for business class seats selection. I was on a BA 777 from New York to London and they have one of the weirdest business class (Club World) seating arrangement. On a 777, they seat up to 8 passengers across so whether or not I pay to select a seat, if I were alone, I would still have to sit 'next' to a stranger staring at each other, forcing a smile. Trust me, it really does feel weird especially when the privacy divider is down!
I do not know who started the 'race to the bottom' first, and Eithad announced in August of the same year with 8 new fare categories claiming greater 'choice' and 'clarity'.
The Economy Breaking Deals, Economy Saver, Economy Value, Economy Freedom, Business Breaking Deals, Business Saver, Business Freedom and First Class Freedom
In essence,
Miles earned, checked baggage allowances, flexibility to make changes to the original booking, cancellation policies and upgrade eligibility vary from one category to another.

In the Business Class categories, premium add-ons vary by fare type. For example, if you buy a Business Saver ticket it includes the airline's chauffeur service, whereas a Business Breaking Deals ticket does not.
Then came 2016, Emirates announced that passengers can pay to access their premium lounges in Dubai International Airport. For USD200, you get to gain entry into their First class lounge and for USD100 to their Business class lounge. Dubai's first class lounge was pretty impressive. You get a free massage, world-class wines and fine dining prepared by famed chefs. 
More recently, SWISS have joined in the fun. They too, have started to charge business class passengers for seat selection. SWISS and Malaysia Airlines have similar business class seats arrangement. There are some seats (read this) that offer bigger space and more privacy than others.
When Christopher Mueller was with Malaysia Airlines, an interview with Aviation Week revealed his intention of a knock down business class product.
We want to go modular so that people can build their own product. Customers might book a business-class seat, but opt out of the miles or lounge access. Or they could take a day flight in economy to Australia and return in business overnight.

I don't see a knock down business class product as devaluing the idea of business class. In fact, when you only 'pay for what you need', it sounds reasonable. Sometimes all I need is a bigger seat especially when I know that I won't have time to go to the lounge. I also have trouble keeping all those amenity kits in my cupboard (and I consider leaving it behind after a flight is wastage). 
More often than not, most of these airlines are not charging their top tier frequent flyers on seat selection, lounge access (even if you were flying economy) so in actual fact, it does pay to be loyal. That is just one more reason to stay loyal to a particular airline or a particular alliance for that matter. 
In hindsight, I guess this is only a matter of time before major airlines start 'itemising' their business class product similar to those of Jetstar, Scoot and other low-cost airlines. Some might argue that this cheapens the airline but I beg to differ.