Yayoi Kasuma – Life is the Heart of a Rainbow – is currently exhibiting in Singapore from 9 Jun to 3 Sep 2017.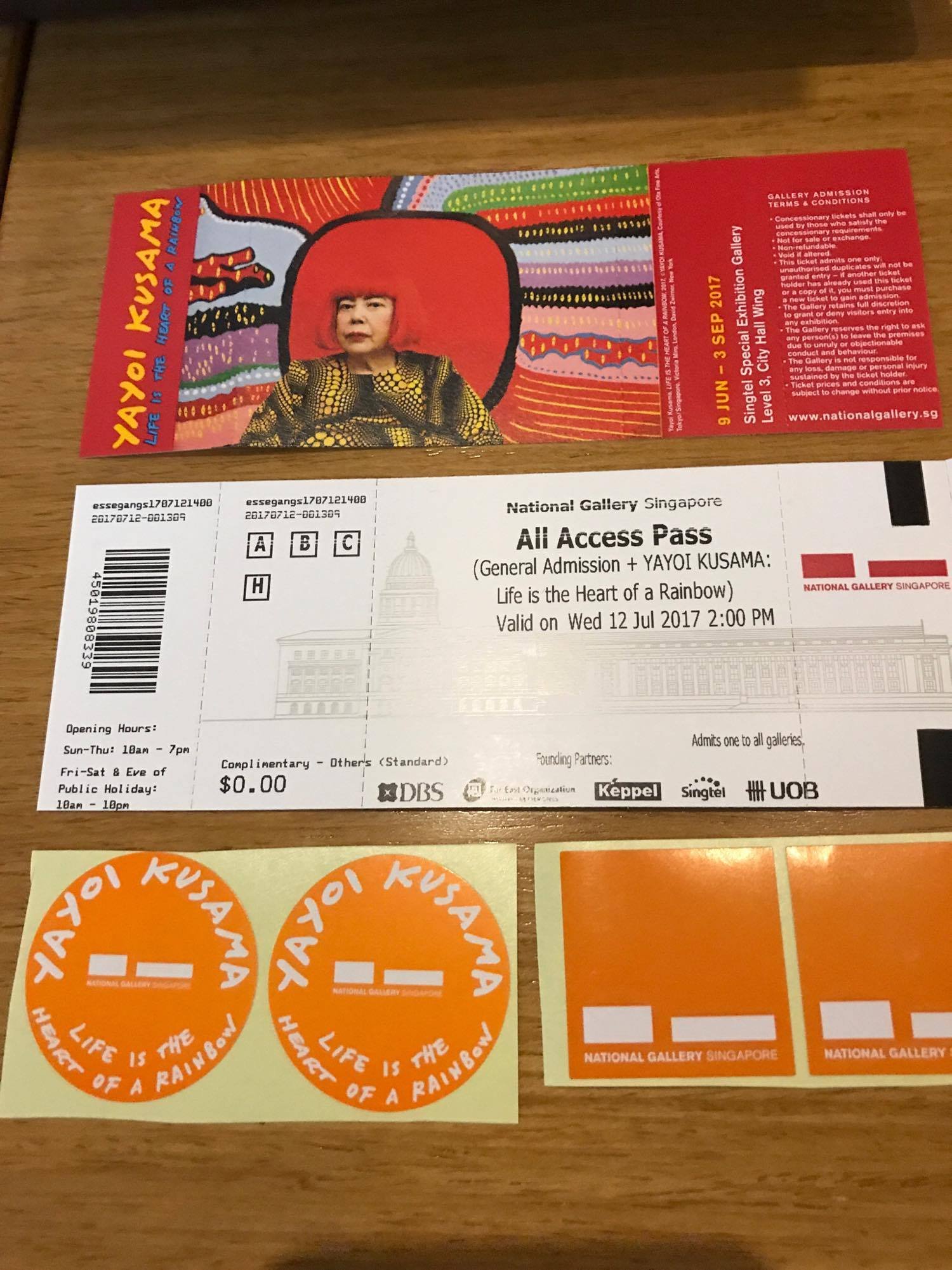 If you are in Singapore during this period, DO NOT – I say again – DO NOT MISS this exhibit!
WHO:
Yayoi Kusama (草間 彌生 or 弥生 Kusama Yayoi, born March 22, 1929) is a Japanese artist and writer. Throughout her career she has worked in a wide variety of media, including painting, collage, soft sculpture, performance art, and environmental installations, most of which exhibit her thematic interest in psychedelic colors, repetition, and pattern. Kusama's work is based in conceptual art and shows some attributes of feminism, minimalism, surrealism, Art Brut, pop art, and abstract expressionism, and is infused with autobiographical, psychological, and sexual content. in 2006, she received a Women's Caucus for Art Lifetime Achievement Award.[5] In 2008, Christie's New York sold a work by her for $5.1 million, then a record for a living female artist. In 2015 Artsy named her one of the Top 10 Living Artists of 2015. – Wikipedia
WHERE:
Yayoi Kusama's gallery exhibition is held at the National Gallery Singapore.
WHAT:
This exhibit is divided into 4 galleries: A, B, C and H. The 4 galleries showcase different forms of art and Kusama is known for art on iconic dots, nets, pumpkins and infinity rooms.
Highlights of her work and a must see at the gallery is the:
Pumpkin
Infinity Room
Acrylic on Canvas
Enjoy some of my (poorly) taken pictures below!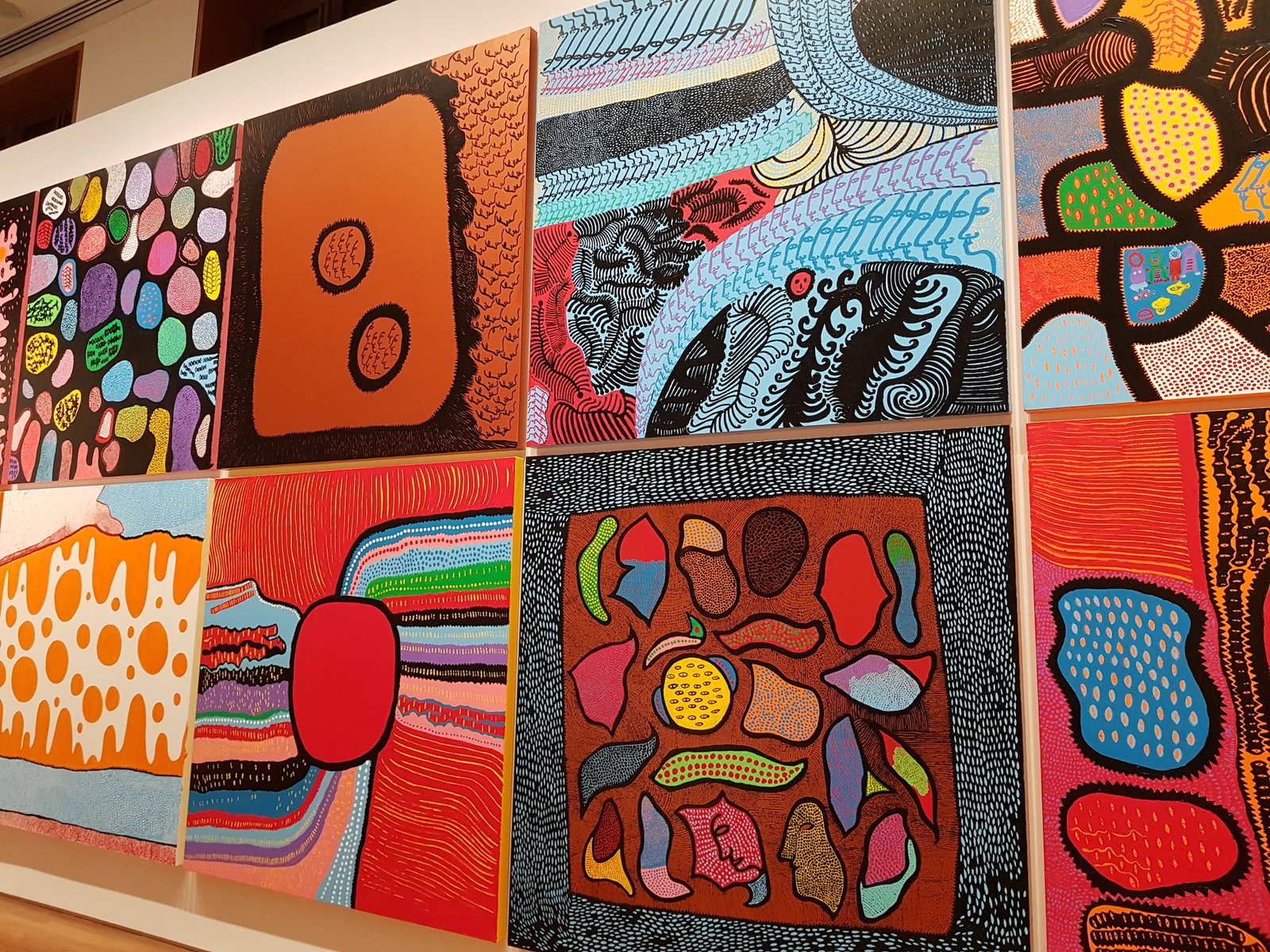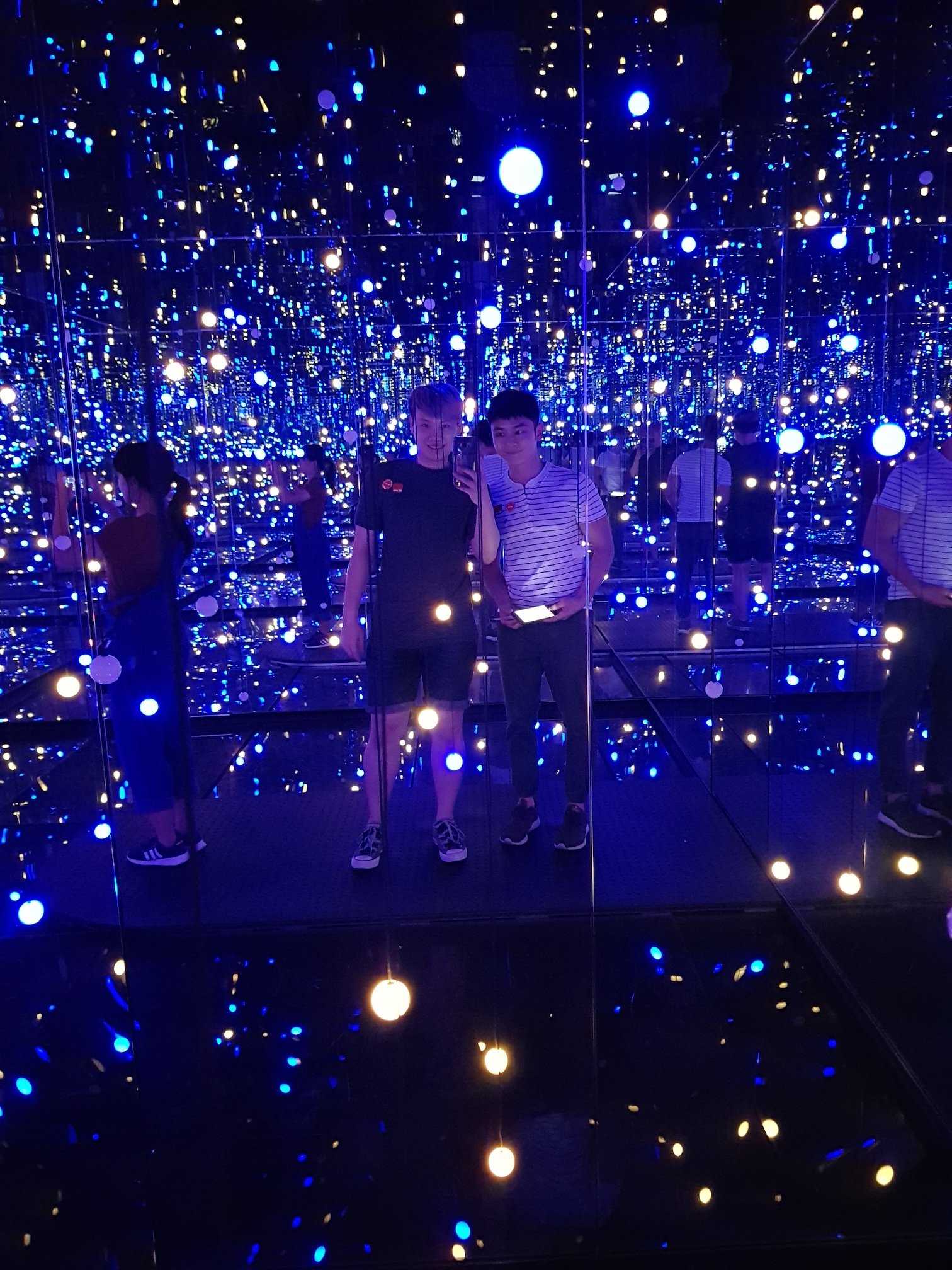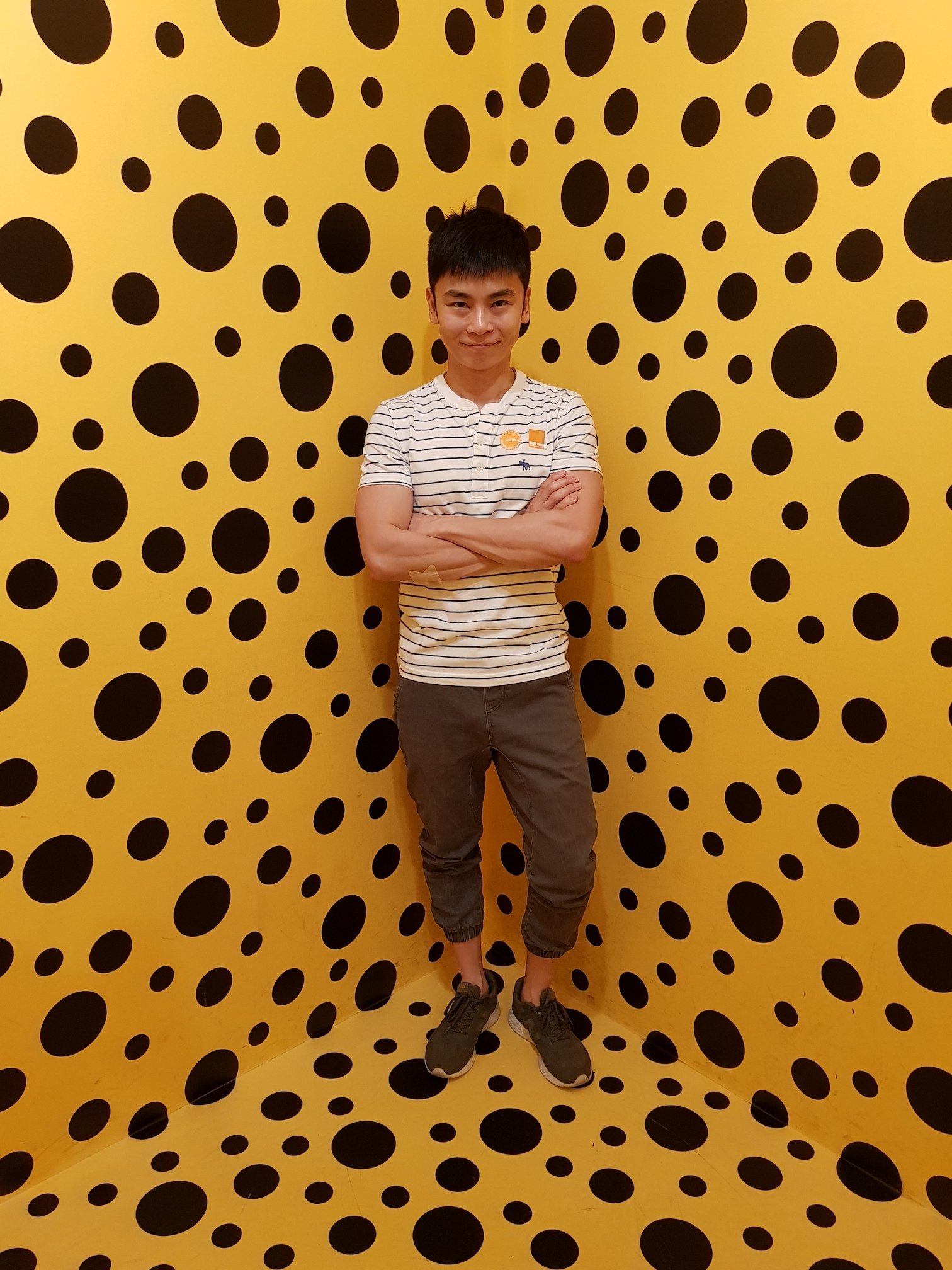 National Gallery Singapore itself is housed in a beautiful building comprising two national monuments, the former Supreme Court Building and City Hall. There are several galleries showcasing different arts and exhibits from South-east Asia to International acclaimed artists. You could easily spend a day here if you are into history of the art scene in Singapore.
When your eyes are full and you need to feed, there is a cafe located at Level 1 and I heard the cakes they serve there are a must-try.