Malaysia Airlines' First Class is only available on their Kuala Lumpur (KUL) – London (LHR) route. It is about to get more e(xc)lusive because MAS is reducing the number of first class seats from eight to four.
Malaysia Airlines flies twice daily to London on their A380. It departs Kuala Lumpur at 09.50am and arrives in London at 04.35pm. The overnight flight leaves KUL at 11.15pm and touch-down in London at 5.55am in the morning.
The return journey (MH3) leaves London at 10.25am and arrives in KUL at 06.45am the next day. Otherwise, the evening flight (MH1) departs LHR at 21.35pm and arrives 5.50pm the next evening.
Currently there are 8 first class seats on their A380. Soon, MAS will replace them with the new A350s but reducing the number of first class seats to four. The new A350s will feature the Vantage XL seats designed by Thomson Aero similar to those you can find on Qantas Business Class. Oh, really?!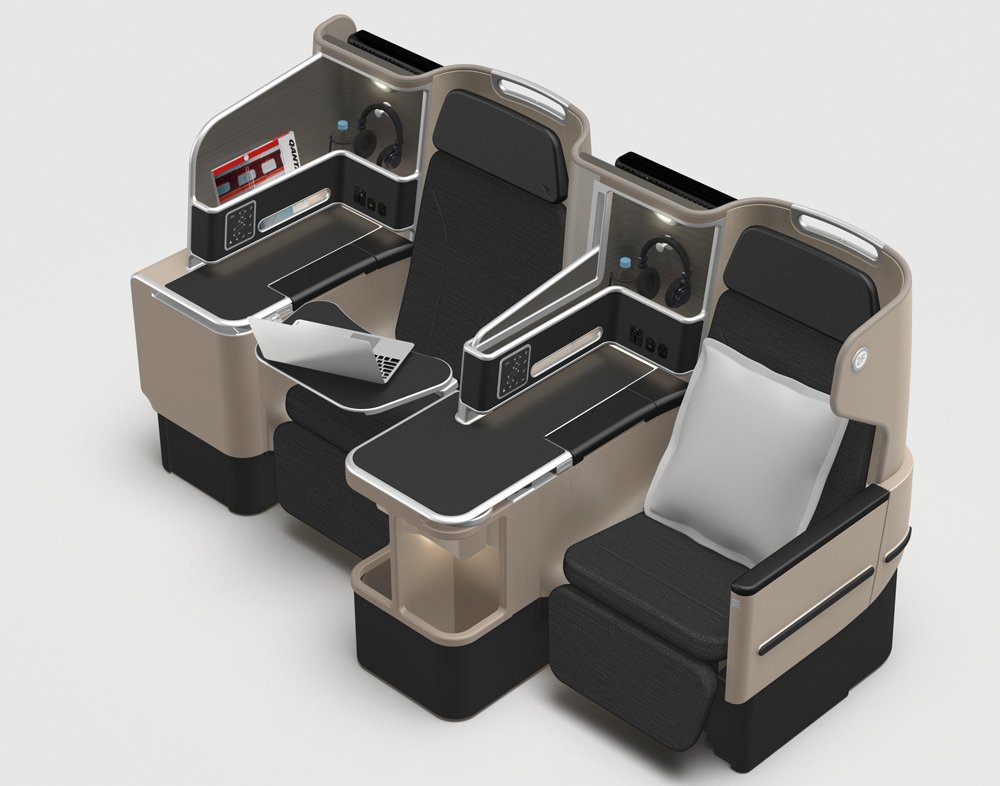 By the way, there are no first class seats between Australia and Kuala Lumpur on MAS (if you intend to fly via KUL to LON).
So how is Malaysia Airlines setting themselves apart by using Business Class seats found on other carriers in their first class cabins?
According to AusBT's interview with Peter Bellew, CEO of MAS, explains that with only four first class seats spanning just one row at the front of the plane, it creates a more exclusive zone and increased privacy. It "should make it (more) popular".
Also expect (very) fine-dining and a more premier "experience" on the ground as well as on board mentioned Mr Bellew.
All being said, unless you are at that side of the world, it (still) doesn't make sense to fly First Class to London on Malaysia Airlines.  I did a quick check on Skyscanner and I found out that British Airways, Qatar, Emirates are all selling their First Class at around the same price point. Unless there is a huge advantage, like price, over other carriers, I would prefer not to fly MAS.
From Australia, the choices are even more obvious. Qantas, Emirates, Eithad and Qatar are all offering more for less as compared to Malaysia Airlines. However, unless there is a need to connect in KUL, flying First Class to London from Australia is definitely not in MAS' interests.