Singapore Airlines on Tuesday (27 June) announced that they will start serving local dishes such as chicken rice and nasi lemak come July.  
Chicken rice and nasi lemak (coconut rice dish) will soon be available on Singapore Airlines next month. Both dishes are popular local dishes enjoyed by Singaporeans.
The "popular local fare" dishes are part of SIA's 70th anniversary celebrations and in conjunction with the Singapore Food Festival, in collaboration with the Singapore Tourism Board, the airline said in a news release.
According to Singapore Airlines, passengers travelling in Suites, First and Business class will get to enjoy specially prepared local cuisines such as chicken rice, nasi lemak, fishball kway teow soup, prawn and chicken laksa and Peranakan Hokkien mee soup.
Premium economy and economy passengers get to enjoy char siew rice, fried carrot cake and Hainanese pork chop on the menu.
If you are annoyed that you will not be able to try Singapore Airline's chicken rice and/or nasi lemak because you refuse to pay for their Business class, fret not. For as long as I can remember, chicken rice and nasi lemak has been on AirAsia and Jetstar's menu.
…and it is only A$5 on AirAsia! Nasi Lemak and Chicken Rice!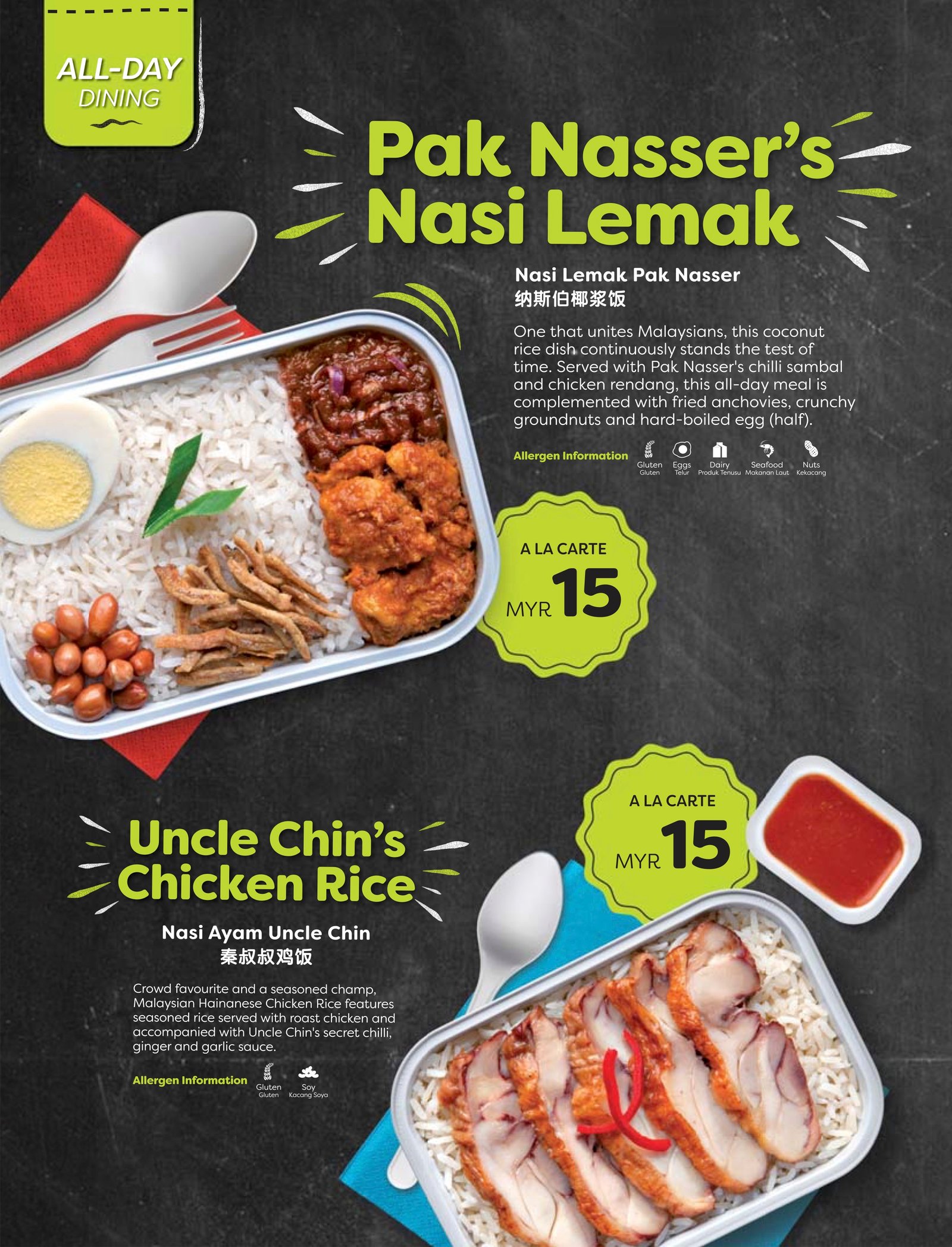 … and this is Jetstar Asia menu! Chicken rice and Laksa!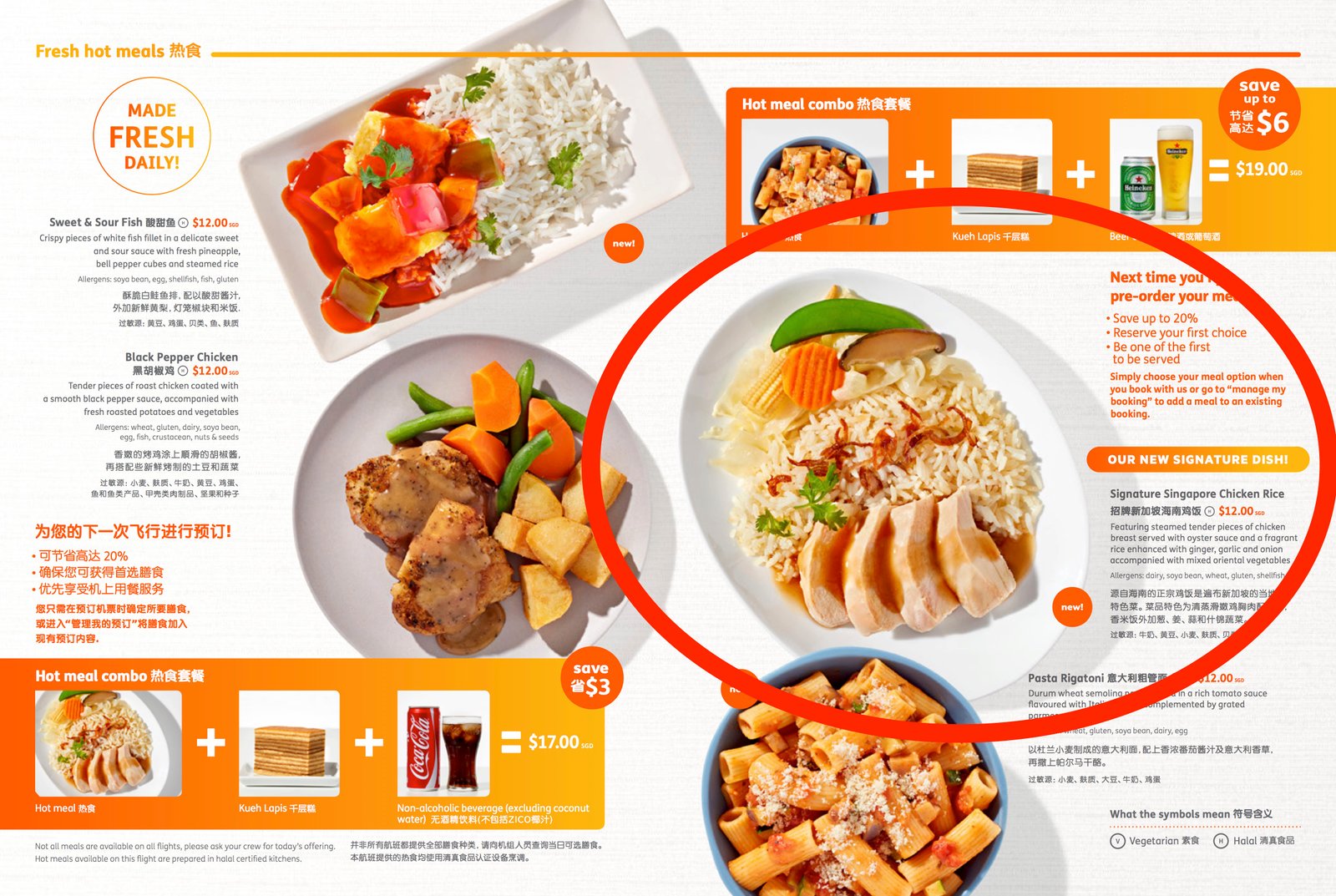 Yeah, there you go! You do not have to fly Suites, First or Business to enjoy delicious local food 30,000 km up in the air. 🙂