01 September 2017 – Japan Airlines landed in Melbourne from Tokyo after nearly a decade of hiatus and this is what you need to know.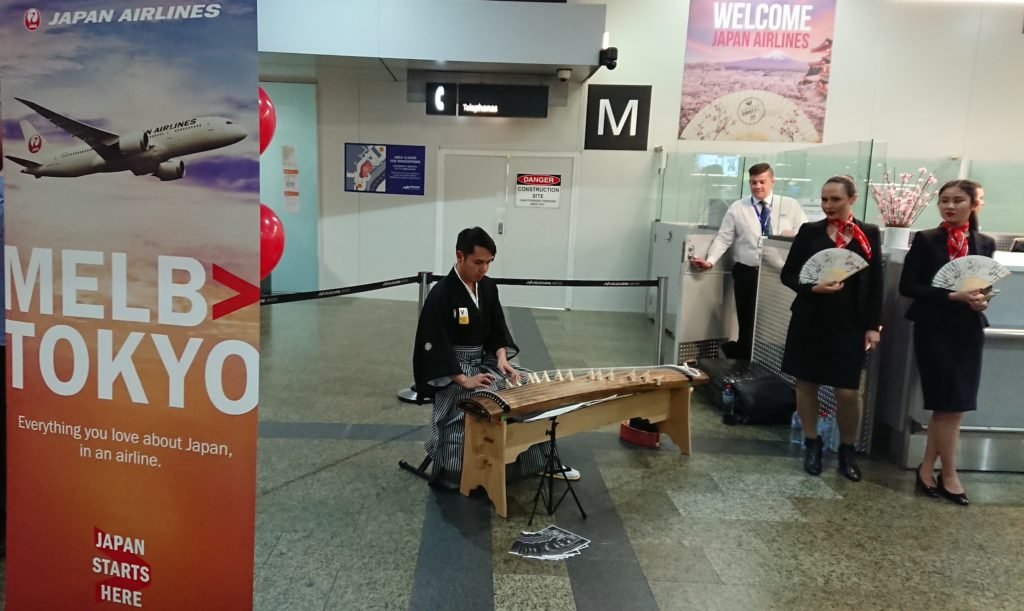 Carrier: Japan Airlines (JAL) a member of Oneworld alliance.
Aircraft: B787 Dreamliner
JL 773
Departs: Tokyo (NRT) 10.30am
Arrives: Melbourne (MEL) 09.55pm
JL 774
Departs: Melbourne (MEL) 12.05am
Arrives: Tokyo (NRT) 09.05am
According to my experience and seatguru.com, JAL has 44 Business Class seats, 35 Premium Economy and 116 Economy class seats.
This configuration is pretty peculiar because the number of Business and Premium Class seats are at a 40/60 ratio. Meaning JAL is confident of filling more premium passengers on their aircrafts.

02 September 2017 is the inaugural flight from Melbourne to Tokyo. There was a small 'celebration' at the check-in desk and also at the gate. Congratulatory speeches were delivered by the Chairman of JAL, CEO of Melbourne Airport, Japanese consular and Head of trade industry Victoria.
---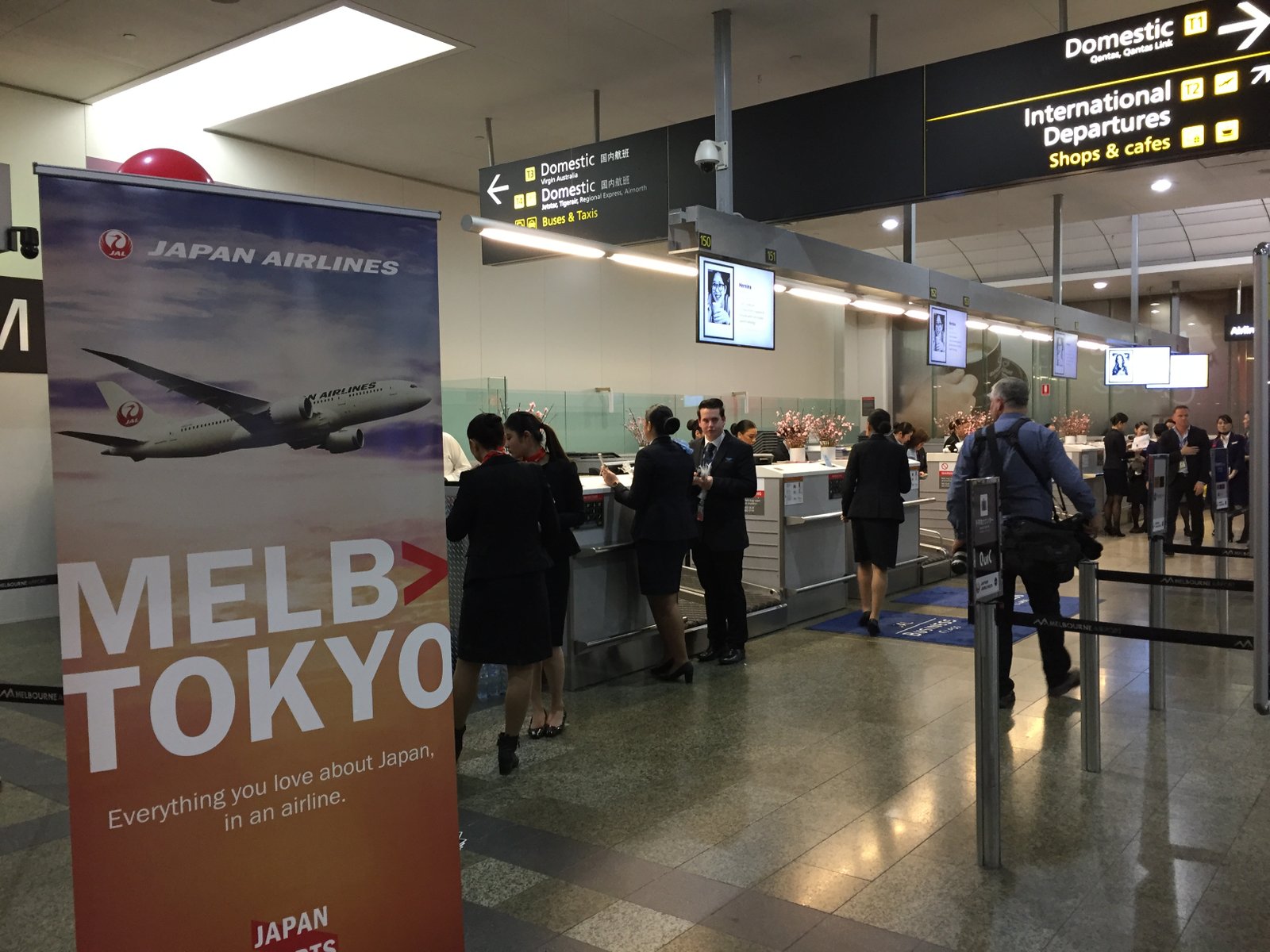 I was there very early. Before the check-in counters were opened. That was because I want to catch all the actions and also to pig myself out in the Qantas International First Class lounge.
After I got my boarding pass, I went straight to the lounge.
If you are taking business class or a Oneworld elite member, you get to the use the new Marhaba lounge at Melbourne airport. If you would like to read more about this lounge, click here. I did not use this lounge before my flight to Tokyo however, I went next door to Qantas First Class Lounge as that is still my preferred lounge (of course!).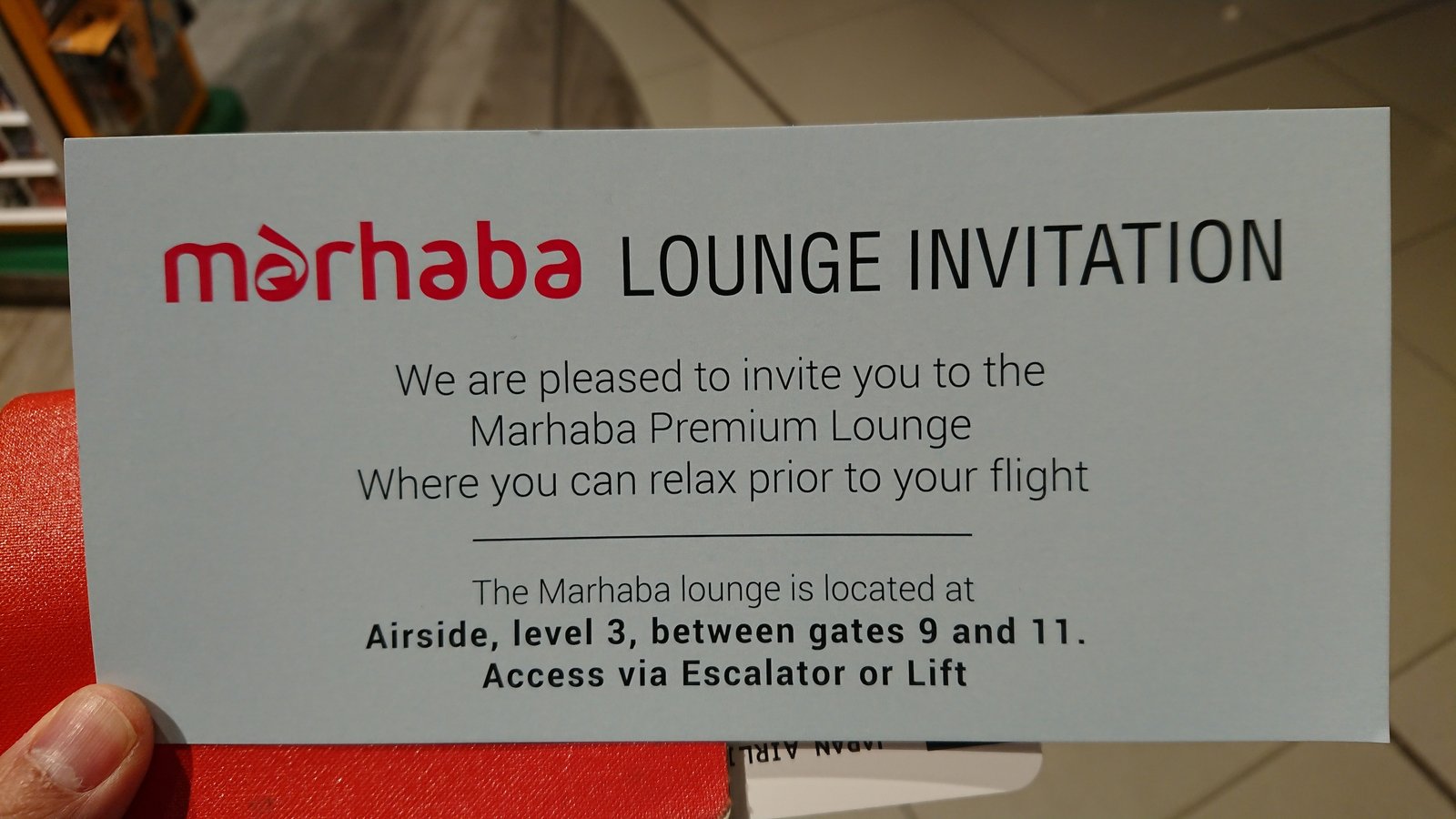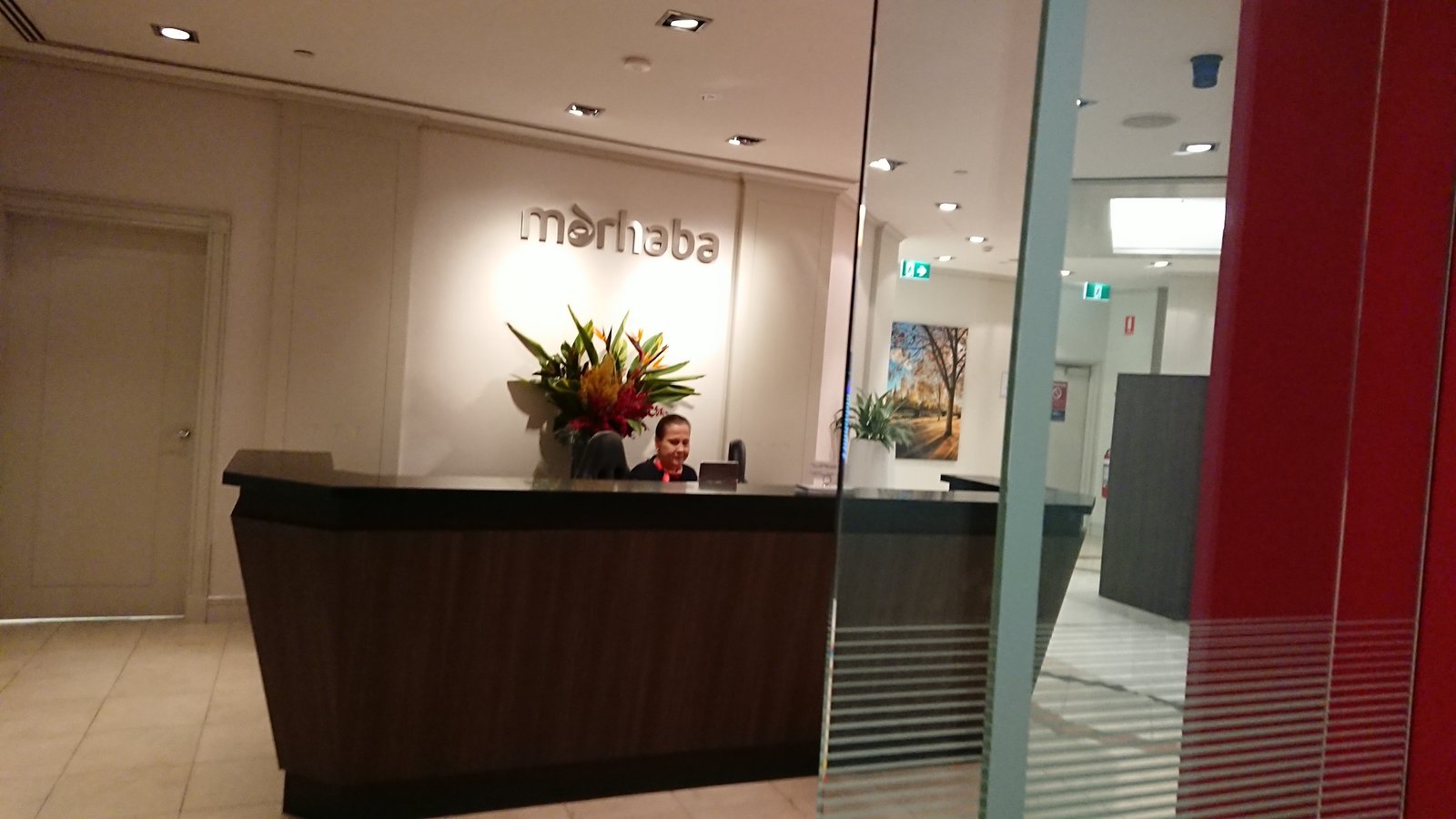 The Melbourne – Tokyo business class seats are not the 'latest' business class layout by JAL. The latest is called the Skysuite SS9II or Sky Suite III. The ones I was on was the 'version 1' or SS9 so to speak. The SS9II features the herringbone design similar to the Cathay Pacific ones. This new layout can fit 52 Business class seats as compared to the current 44.
Nevertheless, seats aside, there's only one word to describe JAL's hospitality – delightful.
THE HARD PRODUCT
JAL Business Class Seats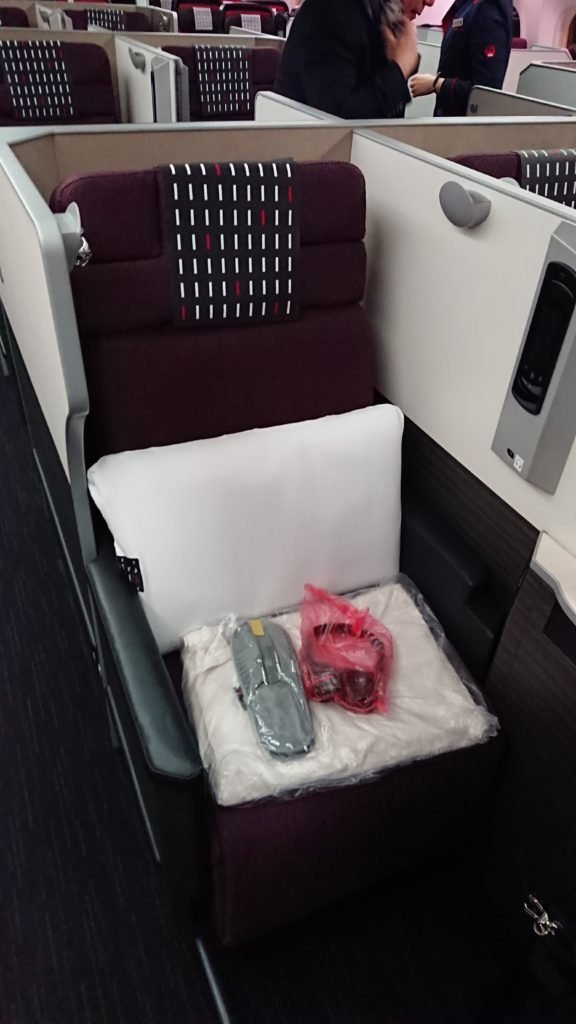 There is a manual that teaches you how to operate the seats. Neat.
I am quite impressed with JAL's headphones by SONY. The sound quality is not too bad!
I must say the quality of the slippers are pretty impressive too. Shoe horn included.
Then the cabin crew comes around and asked you whether you want a 'cotton shirt'. It's actually a mini-yukata I think… I am not sure.
I am not a fan of inflight entertainment and I don't usually watch movies on it. If I do, I prefer to watch TV comedies like Big Bang Theory or 2 broke girls.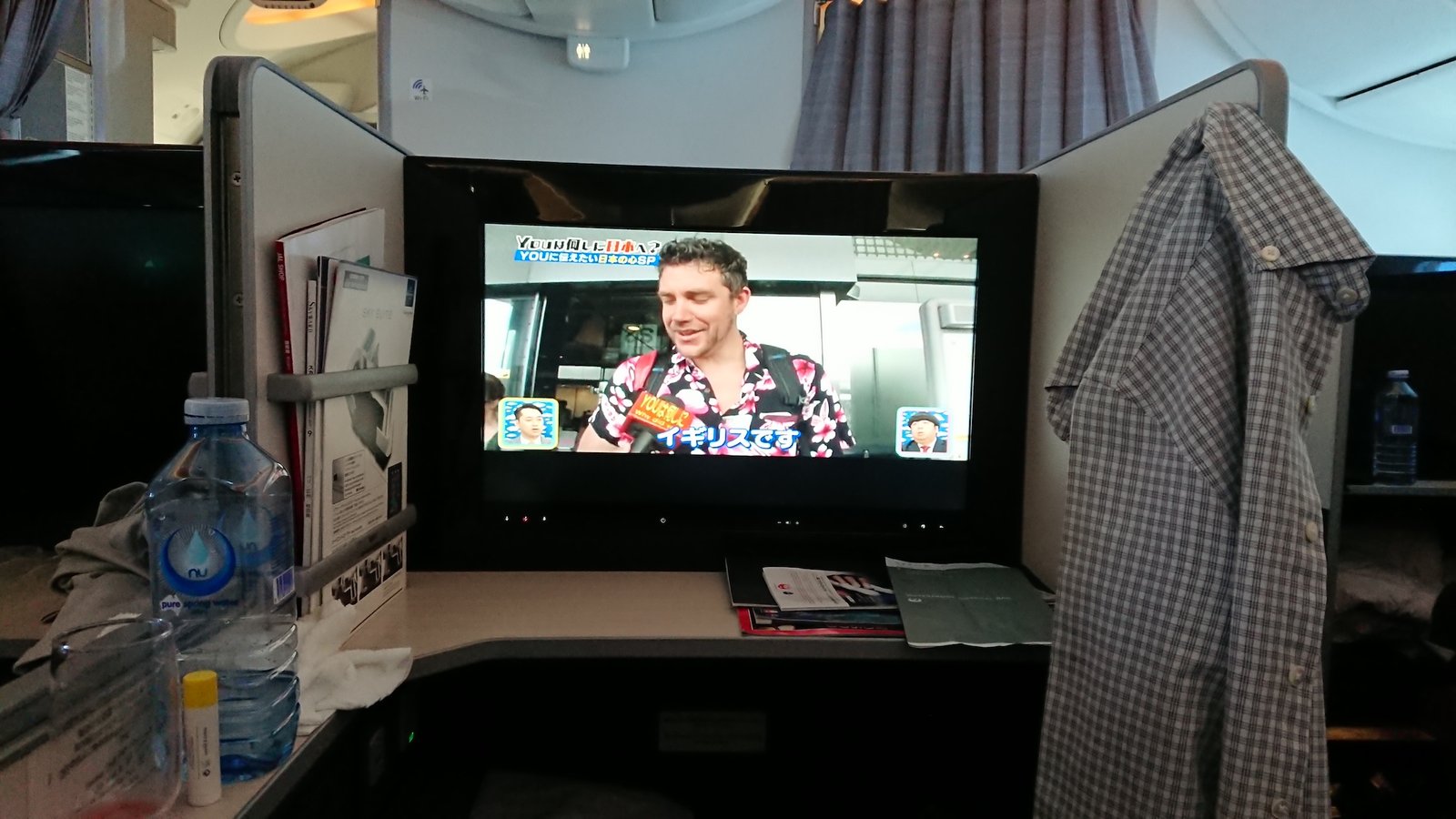 JAL uses the Zero amenity kit by Halliburton. Speaking of premium – this is it.
THE SOFT PRODUCT
A 10-hour flight will get you 2 meals. It was close to 1am when they served the first meal, so this was the night snack… .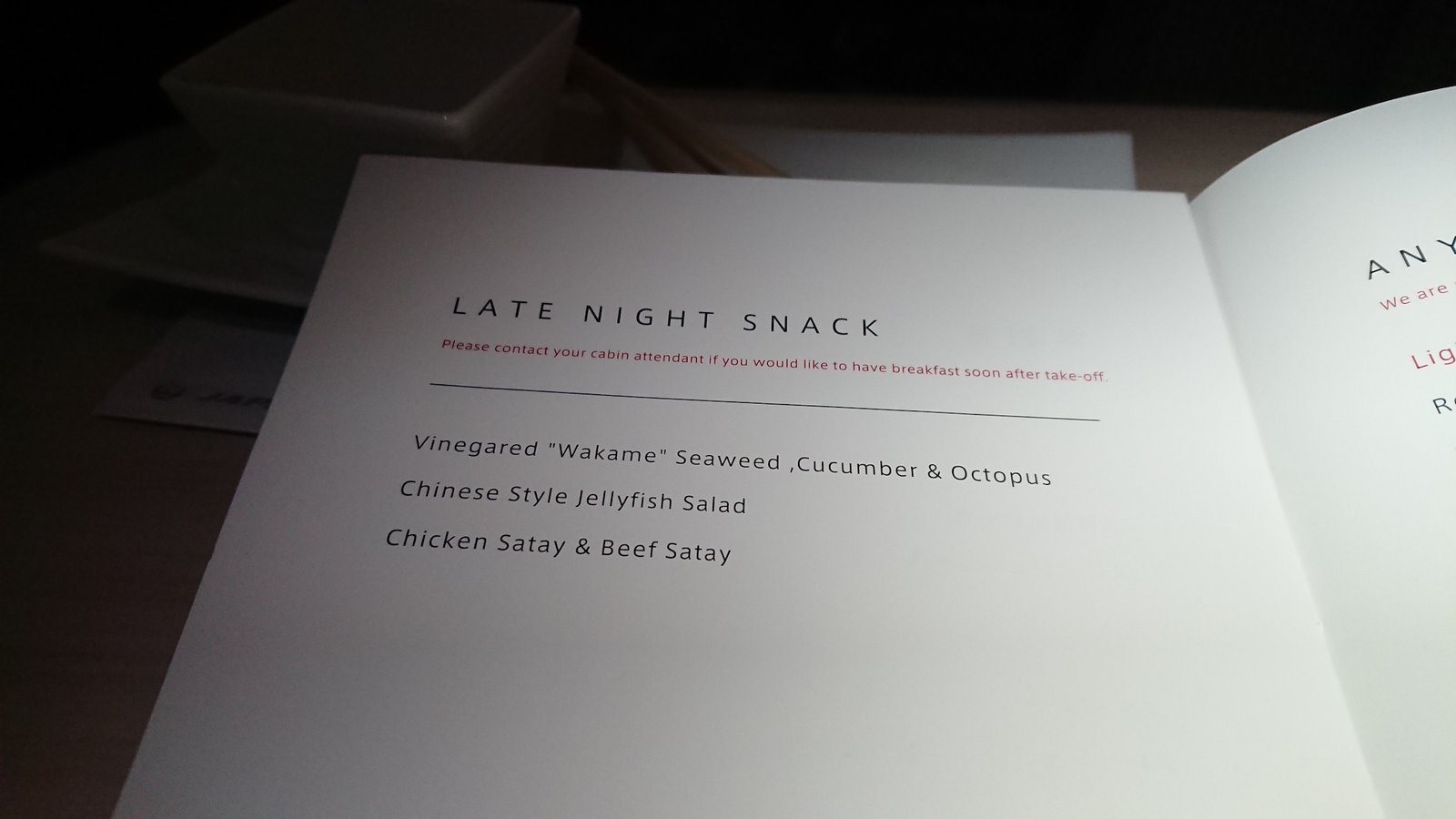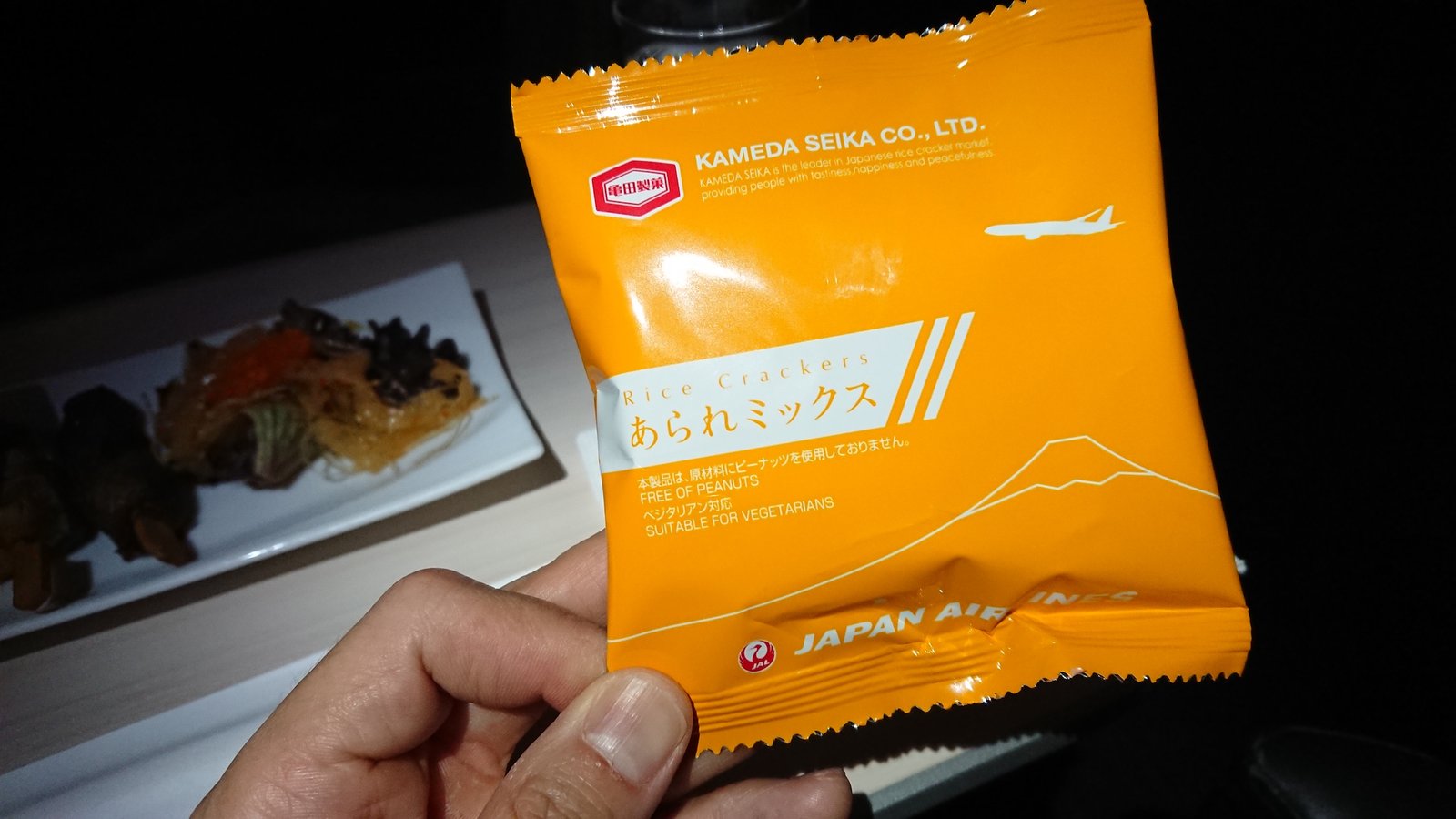 Some passengers were already asleep so I have to eat my meals in the quietly without disturbing my fellow passengers.
Well, the night snack ain't sufficient for me. So I ordered a bowl of ramen at 30 000 feet. Look at the meat! So good!!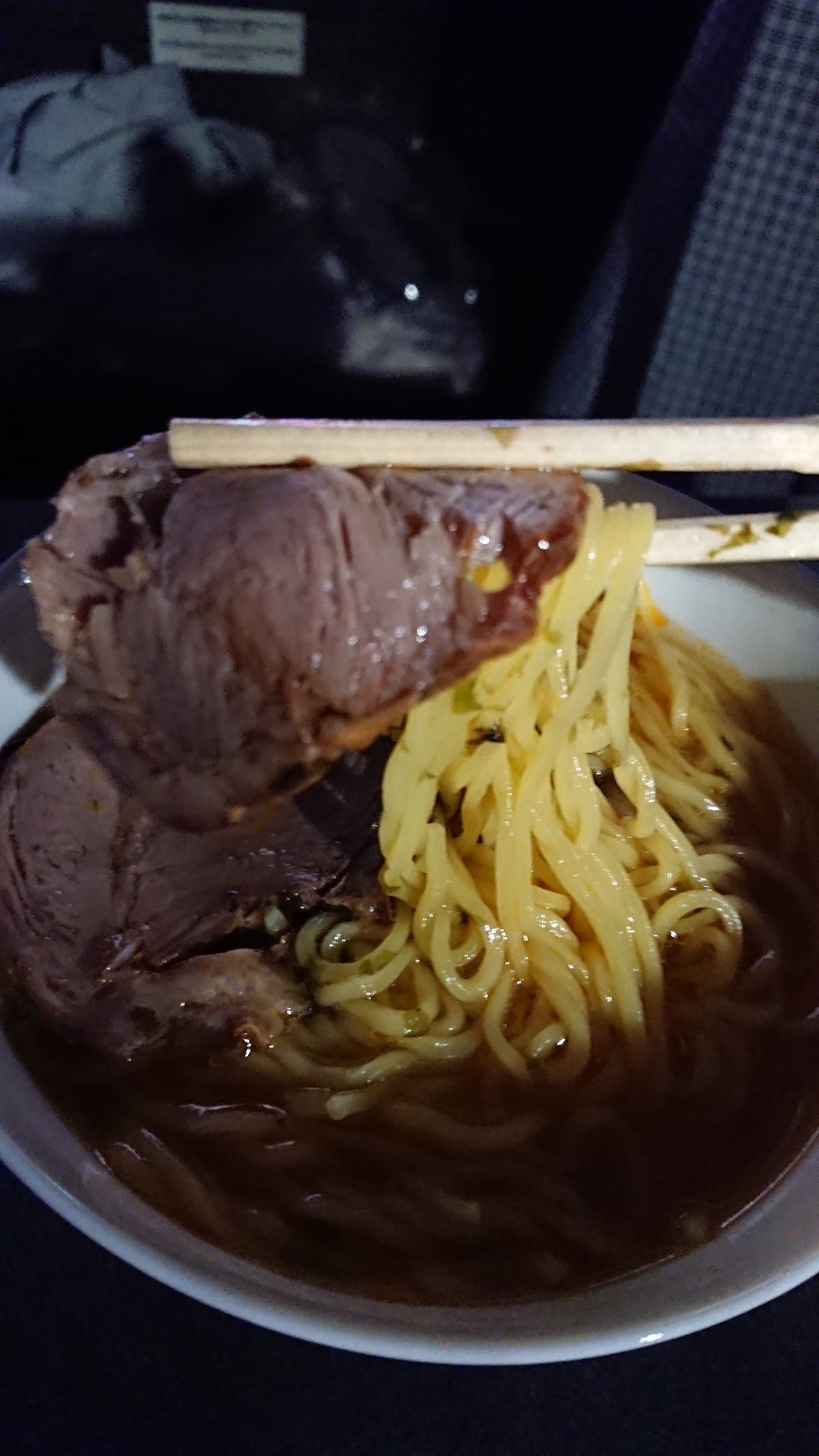 …and then I slept and morning came. So it was time for breakfast. You get a choice between the Japanese breakfast or the Western breakfast. Apparently, the Japanese breakfast which comes in a bento is very popular. So if you want that, inform the cabin crew as soon as possible.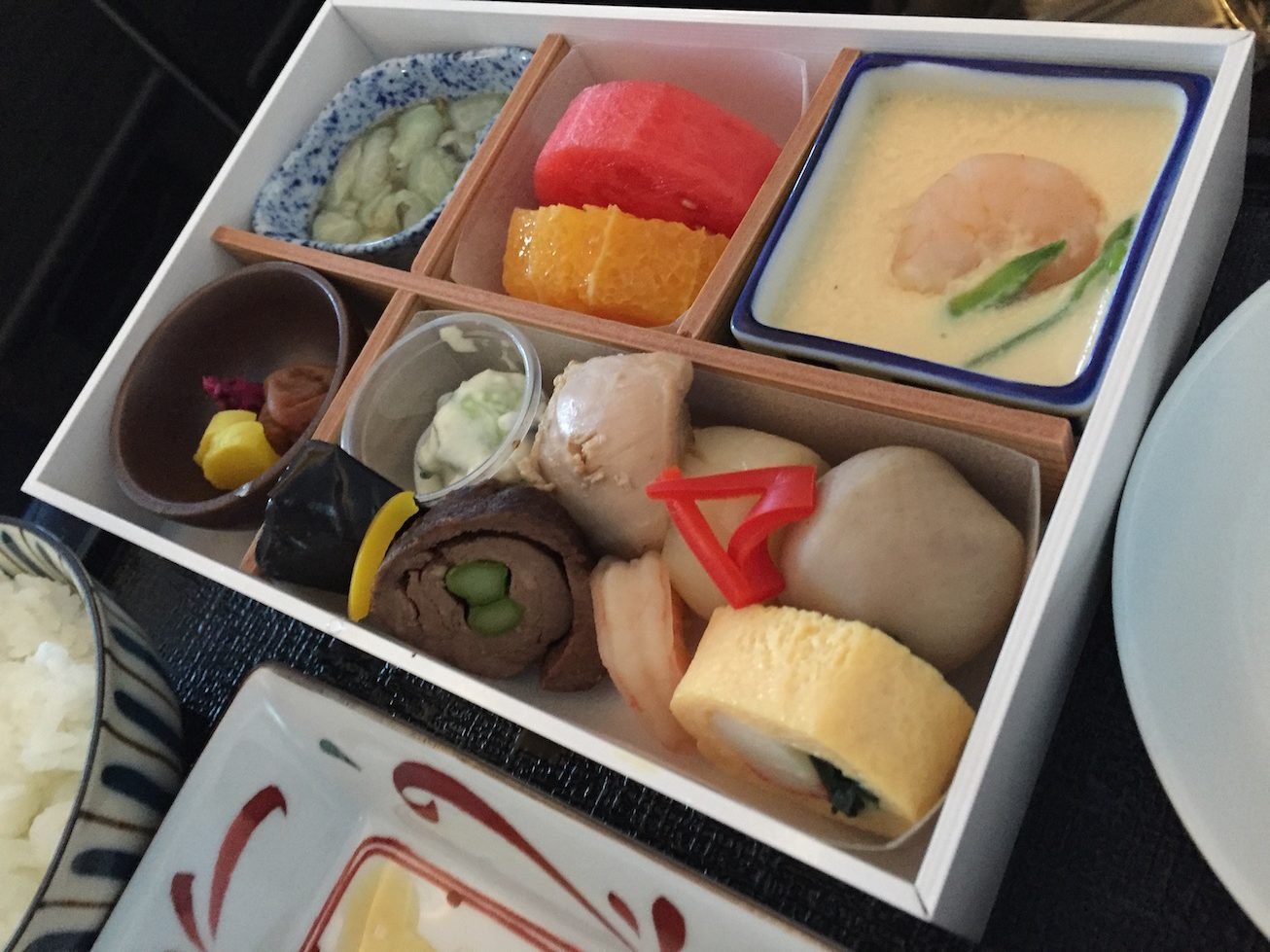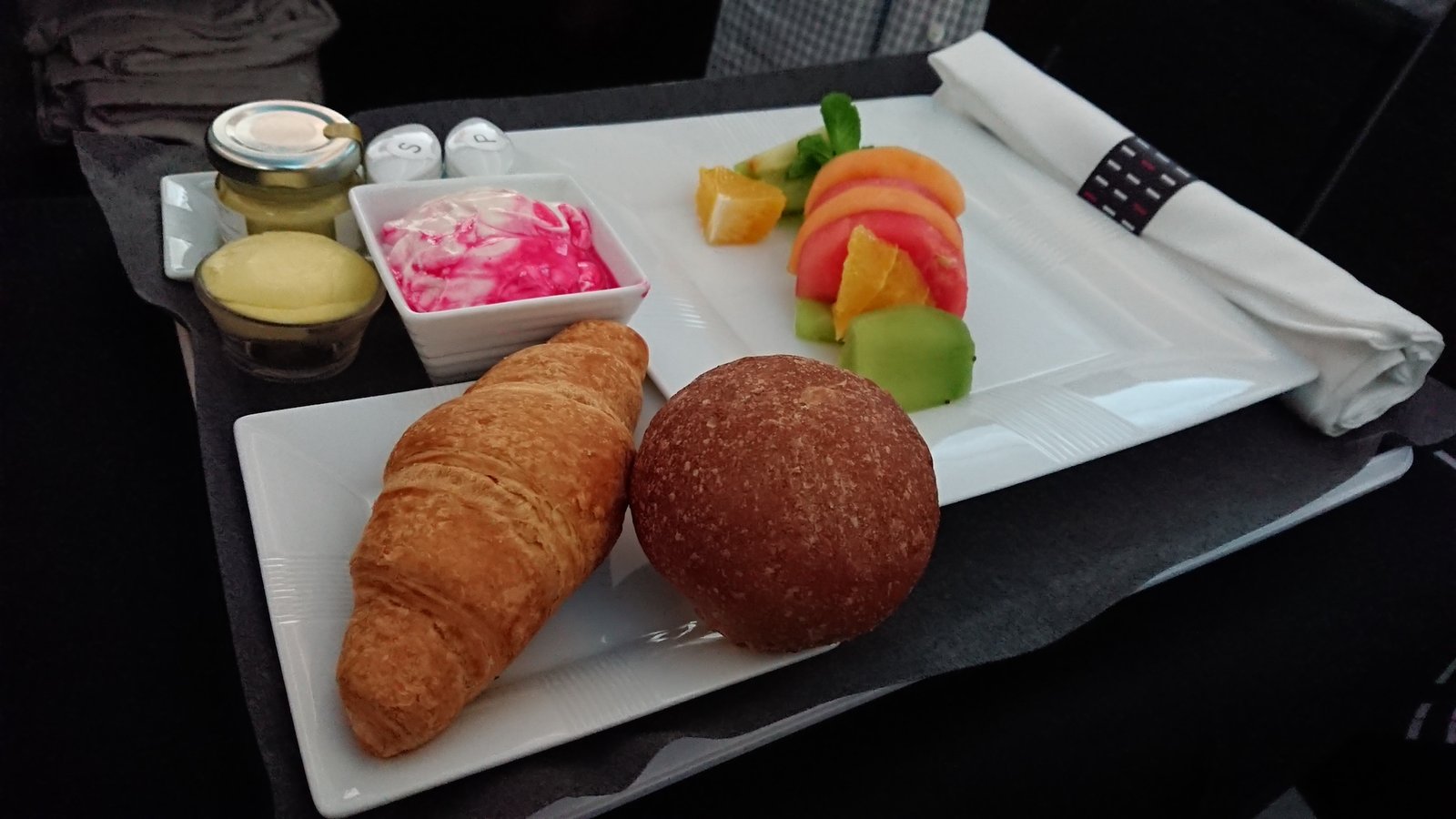 What intrigues me most is how Japanese the lavatory was. If you had been to Japan, you will know that one of the wonders of the (toilet) world is their automated bidet system.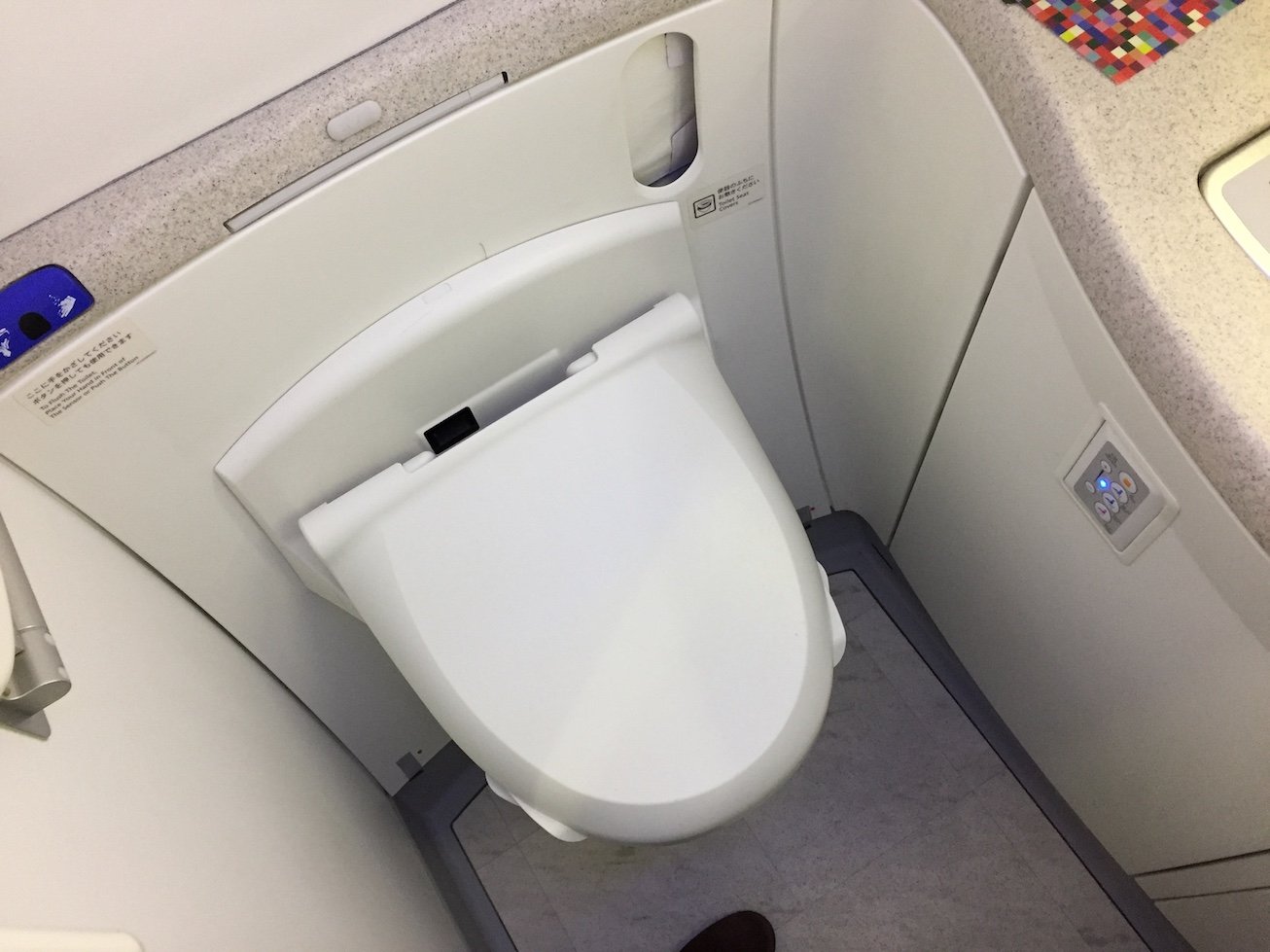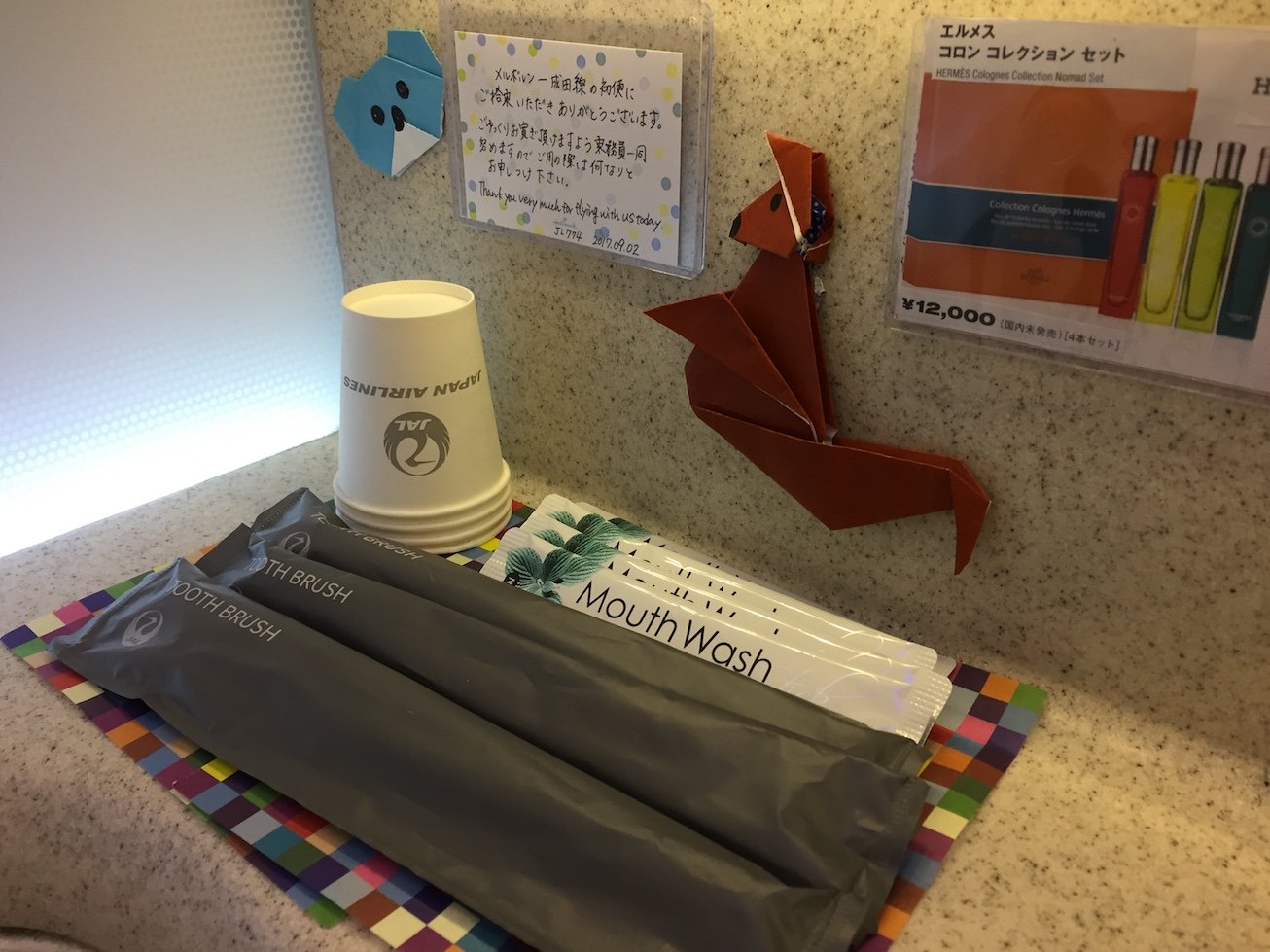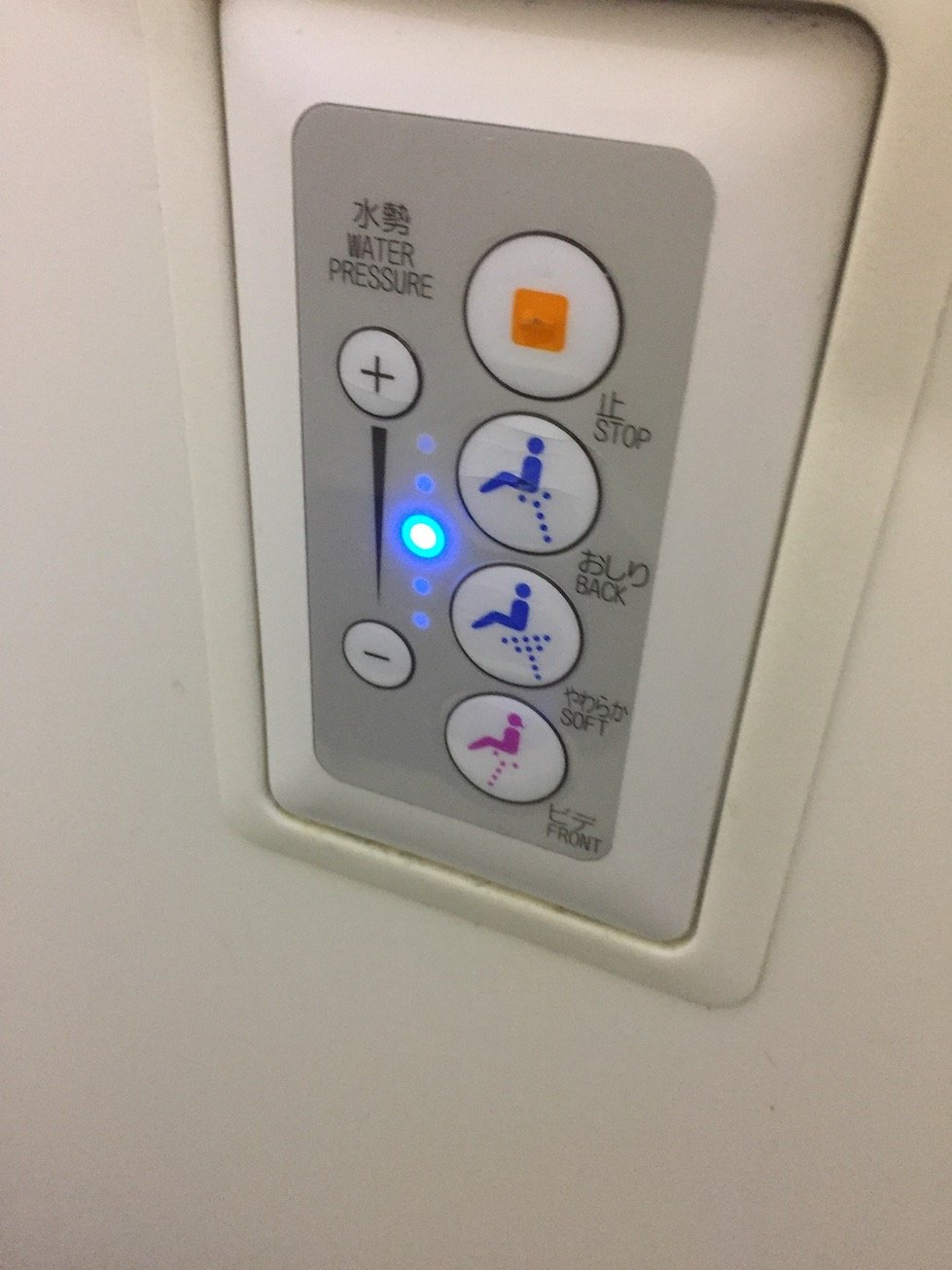 All in all, Japan Airlines is marvellous. I was very impressed with the cabin crews' hospitality – extremely polite and courteous. The meals, entertainment, layout, designs were all thoughtfully presented. Hints of minimalism mixed with Japan-ish design can be seen throughout the cabin. I will definitely take them again soon and I am also sure that you will enjoy it as much as I do – if you fly them too.
Watch it on Youtube.